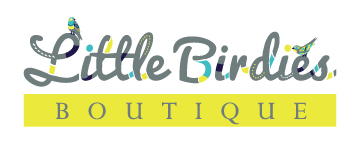 Job Opportunity at Little Birdies in Tysons Galleria
Little Birdies
Full Time
Posted Tue, Mar 10
Growing children's store, Little Birdies Boutique is seeking an organized, responsible, and motivated individual to wear many hats in a lively, creative and fun company!  Entry level positions with strong potential for growth within the company for the right individual.  Management positions require at least 1 year of experience. 
Responsibilities include (but are not limited to):
- Sales: retail, web based and wholesale
- Sales support in all above capacities including customer service & shipping
- Retail store management and maintenance: merchandising, client services, inventory management, ordering, light record keeping, event planning and more
- Coordination of off-site trunk shows
- All daily operations in the brick and mortar store as well as the website
- Design development assstance and contribution
Candidates must possess the following qualities: 
- Must excel at client relations and communication
- Organization is a MUST: this is a key element in a small company with employees wearing many different ( and exciting) hats! 
- Knowledge of Photoshop, Excel, and various social media platforms highly valued 
- Responsible, on-time, and someone who honors their commitments
- An interest in Fashion and Design

Committment: 
- Minimum of 35 hours/week for full-time. Part-time minimum of 18 hours/week - Days worked will include at least one weekend day plus weekdays (flexible). 
Send resume to: hello@shoplittlebirdies.com